Parallels Blog
Project Description
At Parallels, I executed a blog redesign for the company and my social team within my first six months there. This included migrating the blog from SquareSpace to WordPress and working closely with the Creative Services team to create a brand-appropriate, beautiful and user-friendly design for our audience. Check it out!
Project Details
Project: Blog Redesign | Web Design
Client: Parallels
Date: December 2014 – March 2015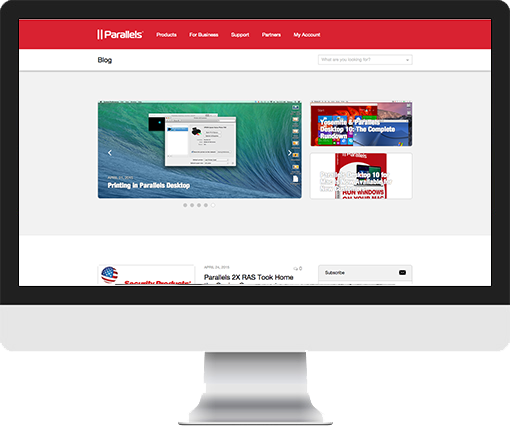 ---
A sleek, user-friendly blog
We wanted something simple, sleek, and user-friendly that would appeal to our tech-savvy audience of users. We really wanted to ensure that they could find what they were looking for, as we produce a lot of high-quality content for different types of customers relating to different products.
See for Yourself
---
Feel free to explore.
We ended up going with the classic blog listing style layout underneath a featured posts area at the top of the home page. In the sidebar, we made sure to include our Twitter feed and options for readers to subscribe, find our products, and discover more content made for them.
Explore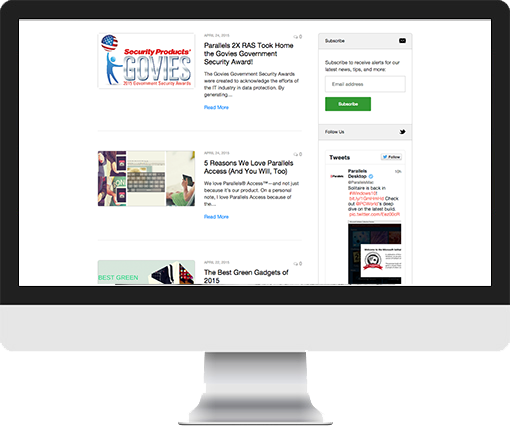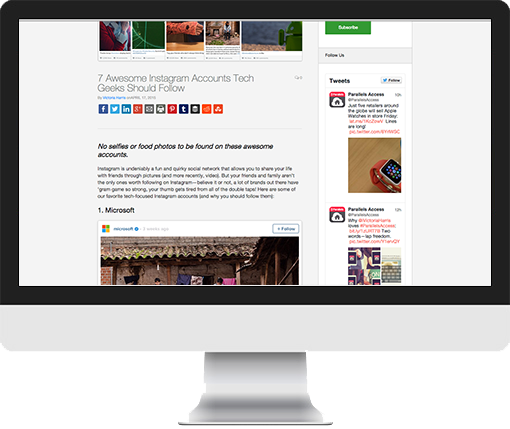 ---
Go ahead, check us out!
On our individual posts, we emphasize the content itself. We also make it easy for readers to share, comment, and connect with us on social.
Read a Post